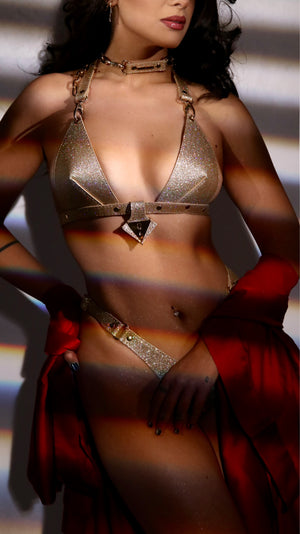 About Us
Queen of Harns is a contemporary Greek brand by Zafeiria Saapoglou. Inspiration springs from the art of bondage, all pieces are gender-neutral. The creations evolve around freedom, expression and are designed to let your mood and attitude shine, through versatile designs in an extensive range of colours.  
Artfully hand-crafted and beautifully designed, each piece breathes new life into the ever-evolving wardrobe. Our silhouettes are defined by structure and remain wearable through the changing of trends and seasons. We are detailed and thoughtful in our manufacturing, to ensure our accessories are not only affordable but can withstand the test of time. We ensure our products are being made with the highest of standards and quality materials.
The mission serves to simplify and enhance the dynamic lives of fashion-forward, sophisticated, and strong individuals. Beauty should be effortless. This is what Queen of Harns is all about, solid contrasts that enable who wears them to feel even more confident, powerful, and sophisticated.